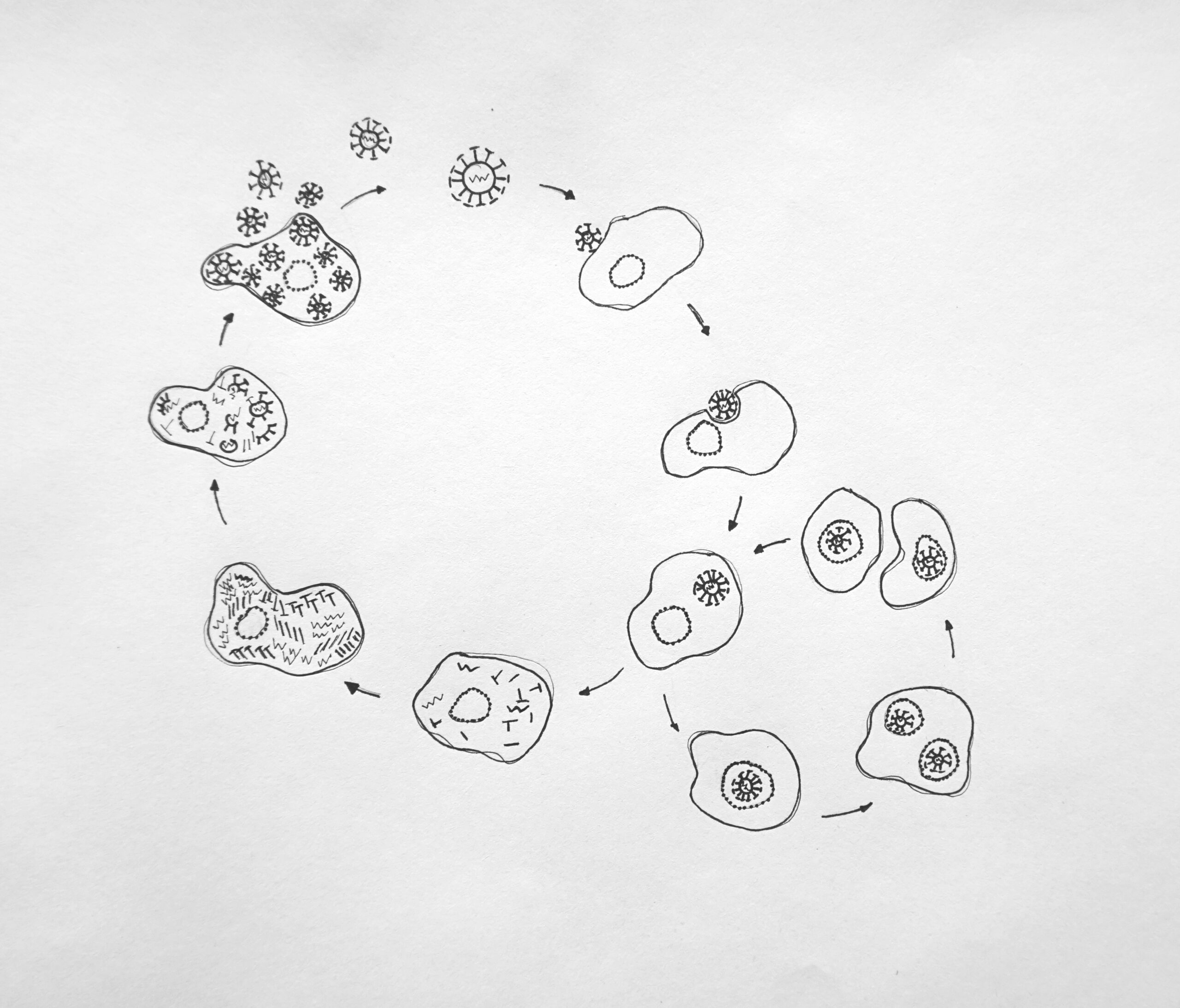 Virus
- a sound piece by Christine Hvidt and Daniela Maciel
Virus is a continuous sound piece that interprets the encounter between virus and cell. The sonic cycle consist of different stages from the virus collision with the cell; the penetration of the cell membrane; uncoating of the virus in the cell where the genome is released; replication of the genome; assembly of the parts for new vira; and finally the release of the new virus particles from the cell to the rest of the body. In every cycle each stage vary in length as well as expression, resulting in a unique experience for each encounter.
As the only work on the KP20 you will NOT be able to see Virus - but you will be able to hear it.
The drawing is a visualization of a virus's migration through a cell.
@christinehvidtgrønborg
#christinehvidt
@c.hvidt
@danielabretesmacielelneff
#danielaelneff