Click on frontcovers to see catalogues in PDF version

SPRING17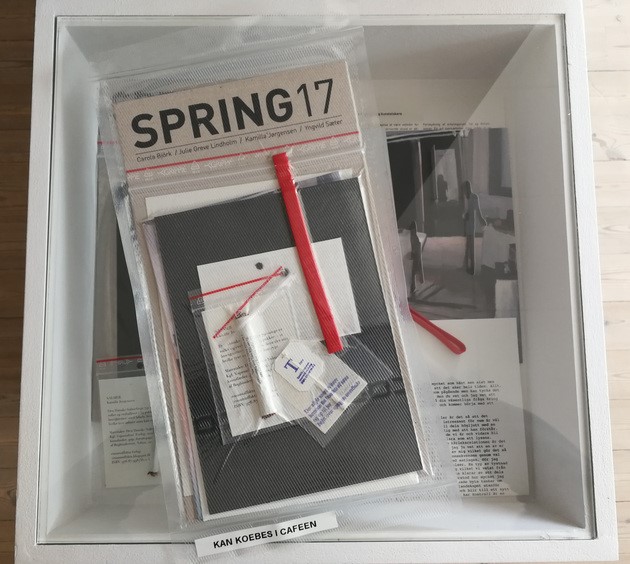 32x18x1.5 cm incl. various parts
The SPRING17 catalogue has the character of a multiple with original contributions from Carola Björk, Julie Greve Lindholm, Kamilla Jørgensen and Yngvild Sæter, and therefore cannot be compiled into a single pdf file.
However, supervisor text by Tanja Nellemann can be read  here. (Scroll to p. 2 for english)
SPRING15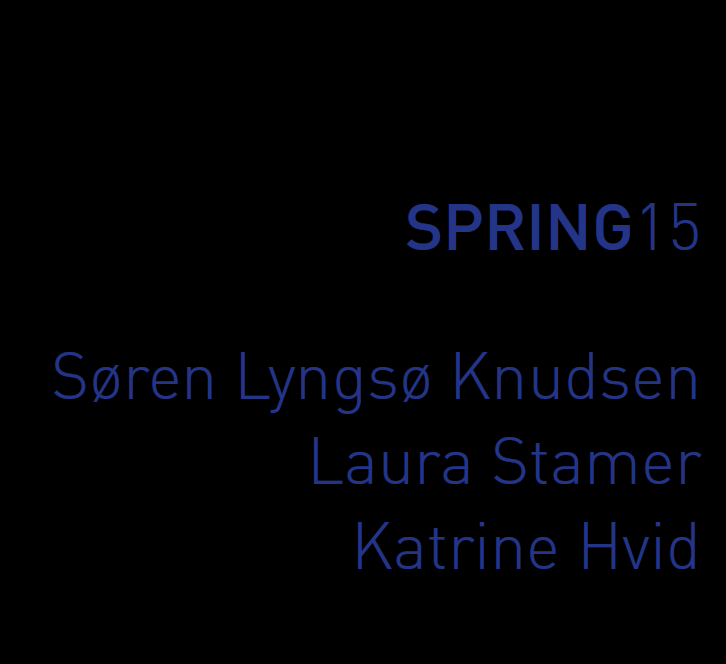 19x19x3 cm incl. various parts.

The SPRING15 catalogue is assembled in an elegant black cardboard box and contains a vinyl record with sound sequences by Søren Lyngsø Knudsen, an original photo by Laura Stamer, an original material sample by Katrine Hvid, as well as a booklet with work listing and texts as well as images from the exhibition.
SPRING14 catalogue is a presentation folder that contains an original print of Levin Gjernals, a separate booklet from Marija Griniuk (THE EDGE), Laurits Nymand Svendsen (Myopia - Through the Lens of psychology), and Erik Bendix (Excerpts from a conversation between W. Benjamin, M. Mouse and triangle) and a booklet with the work list and text of Johanne Løgstrup.
---
... as soon as older catalogues are scannet they will be available in PDF versions here (in danish only)